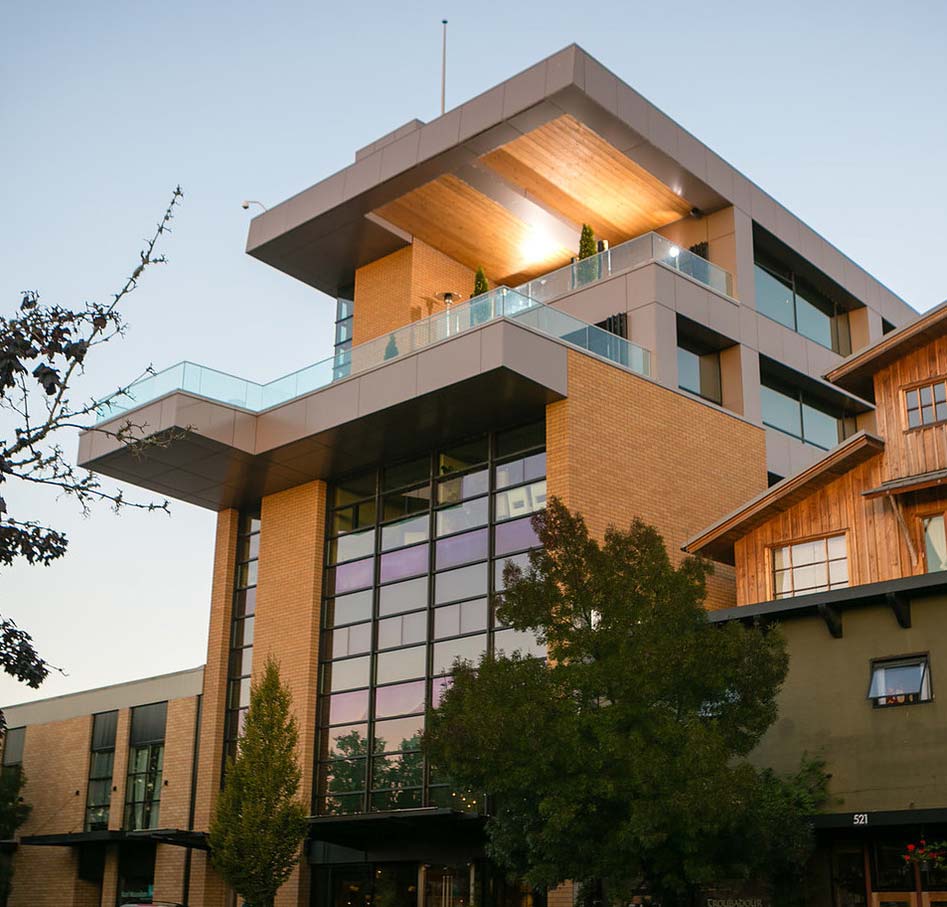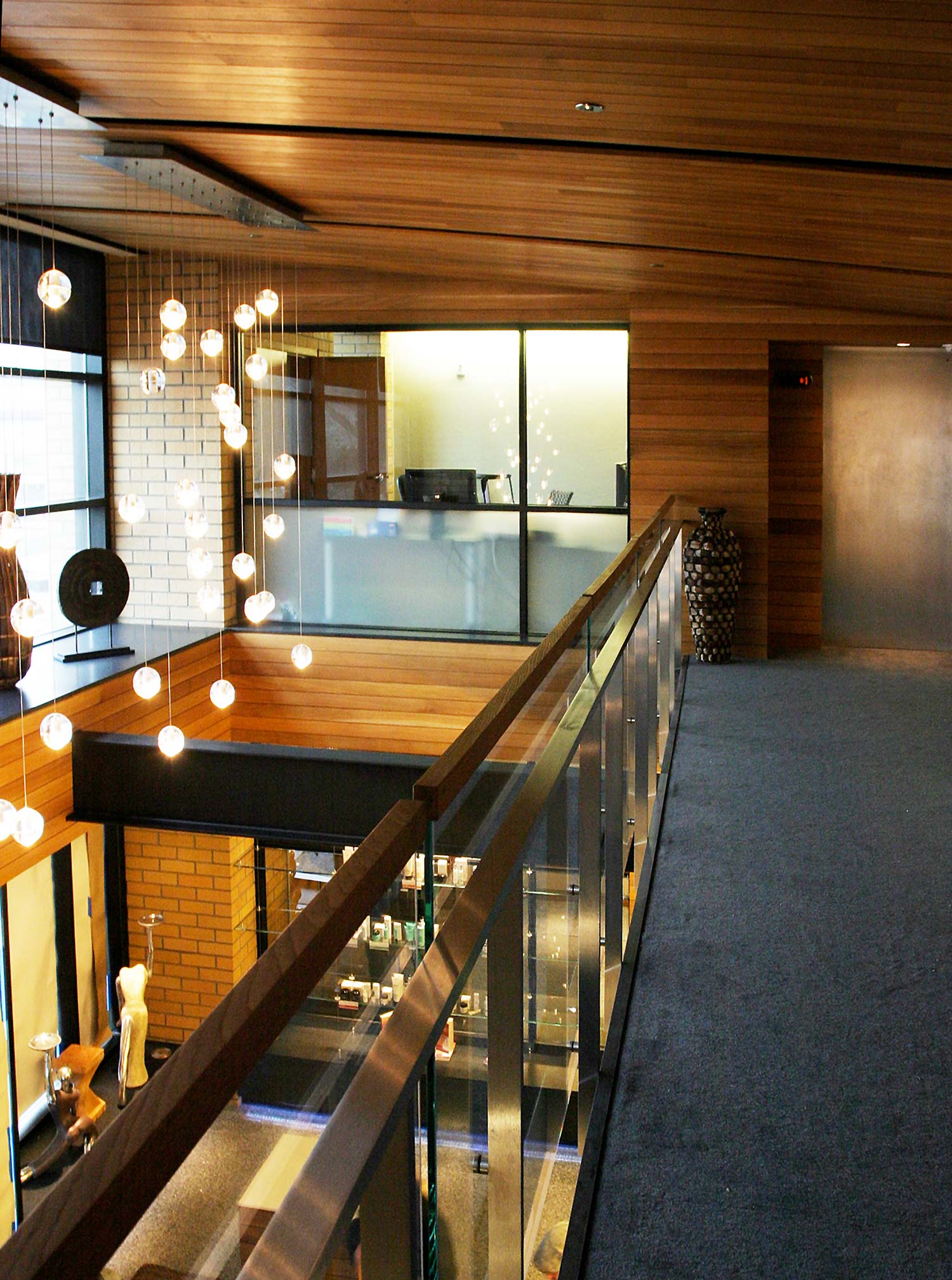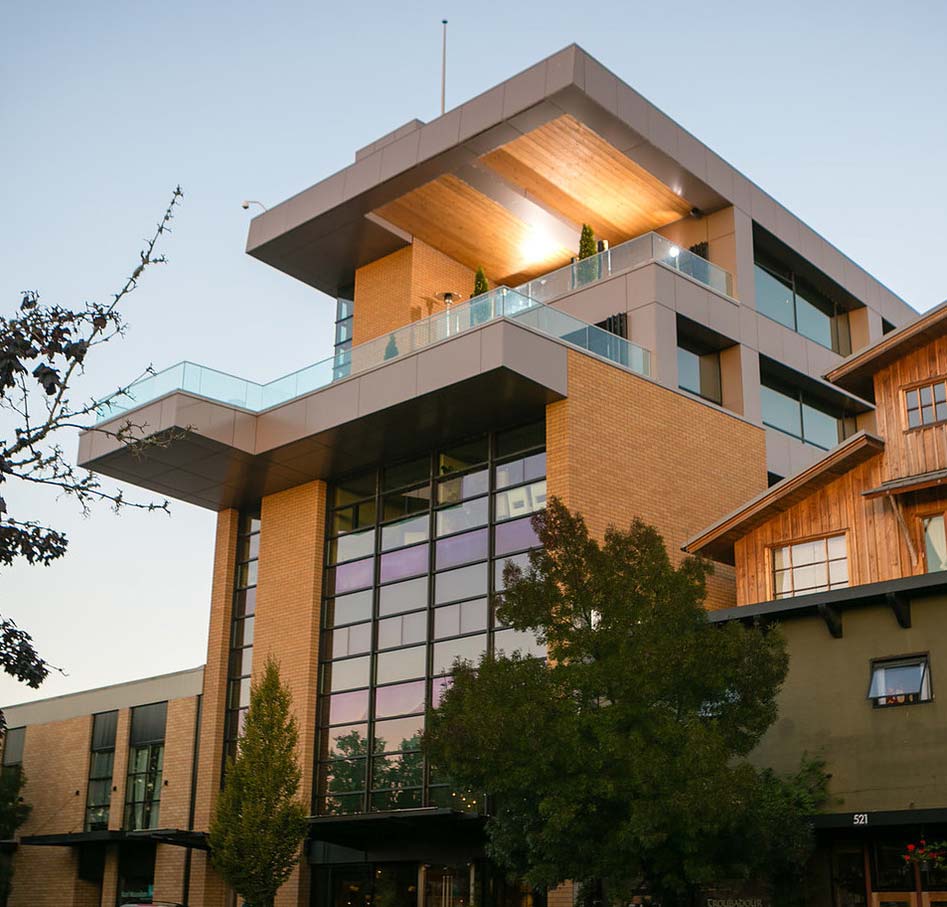 Elements Building
28,000 SF Day Spa, Restaurant, Bar
The Elements building is a 28,000 SF six-story building situated adjacent to the Willamette river in Corvallis, Oregon. The building has a modern form with a gently sloping green roof. The top two floors incorporate large roof-top terraces, with the 5th floor terrace cantilevered 20' over the sidewalk below. The primary exterior materials are brick, metal panel, glass, and steel.
The building houses Epic Day Spa, a 12,000 SF full-service luxury spa. The space incorporates treatment rooms, manicure/pedicure stations, hair salon, steam rooms, and locker facilities. The spa levels were designed to provide a soothing, luxury environment. The materials used include terrazzo, white oak paneling, marble, tile, and leather.
The upper two floors were originally designed as an 8,000 SF restaurant and bar with large roof-top terraces. The space currently houses The VUE, an award-winning event space. The restaurant level is finished with wood, steel, and glass, and the bar level is wrapped in reclaimed wood and incorporates a steel-wrapped fireplace. The two levels are connected with a modern steel stair, with wood treads and glass railings.