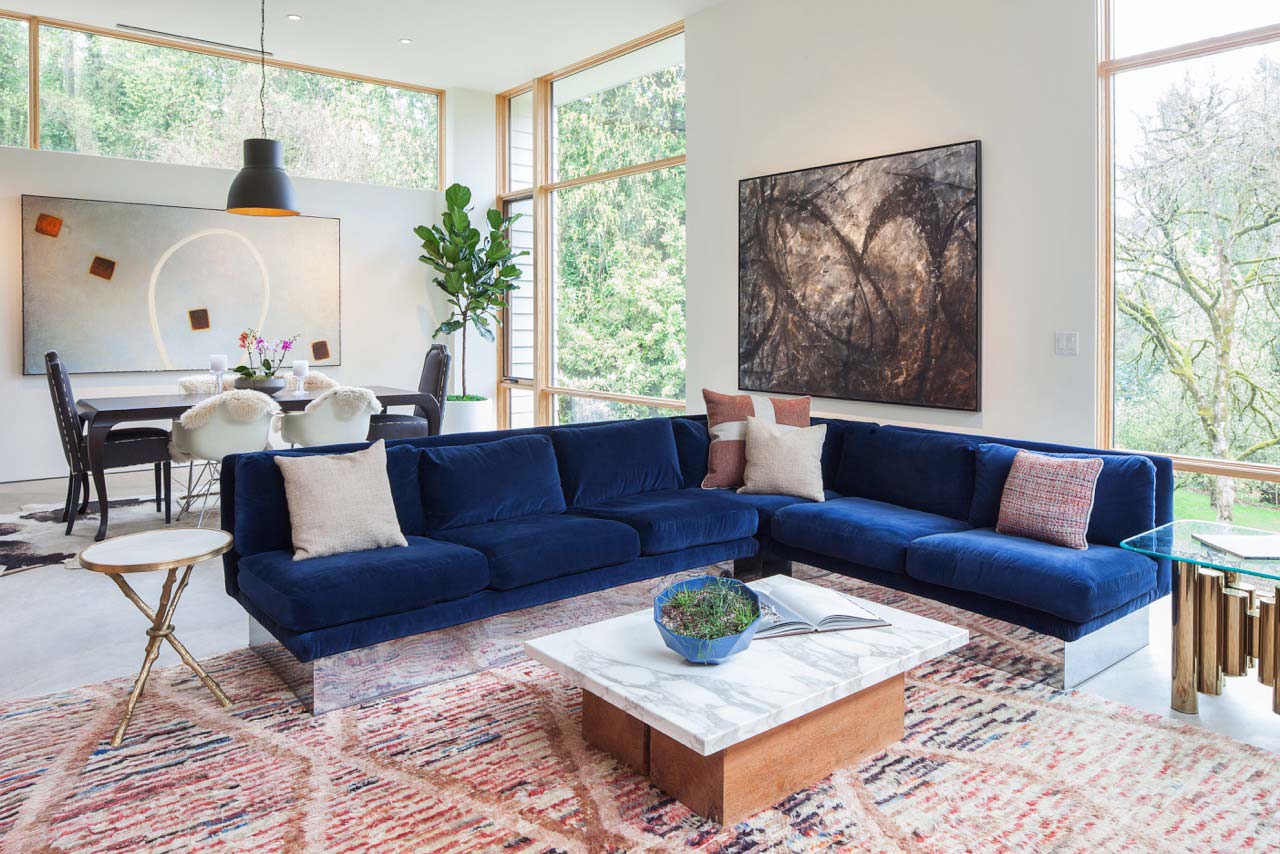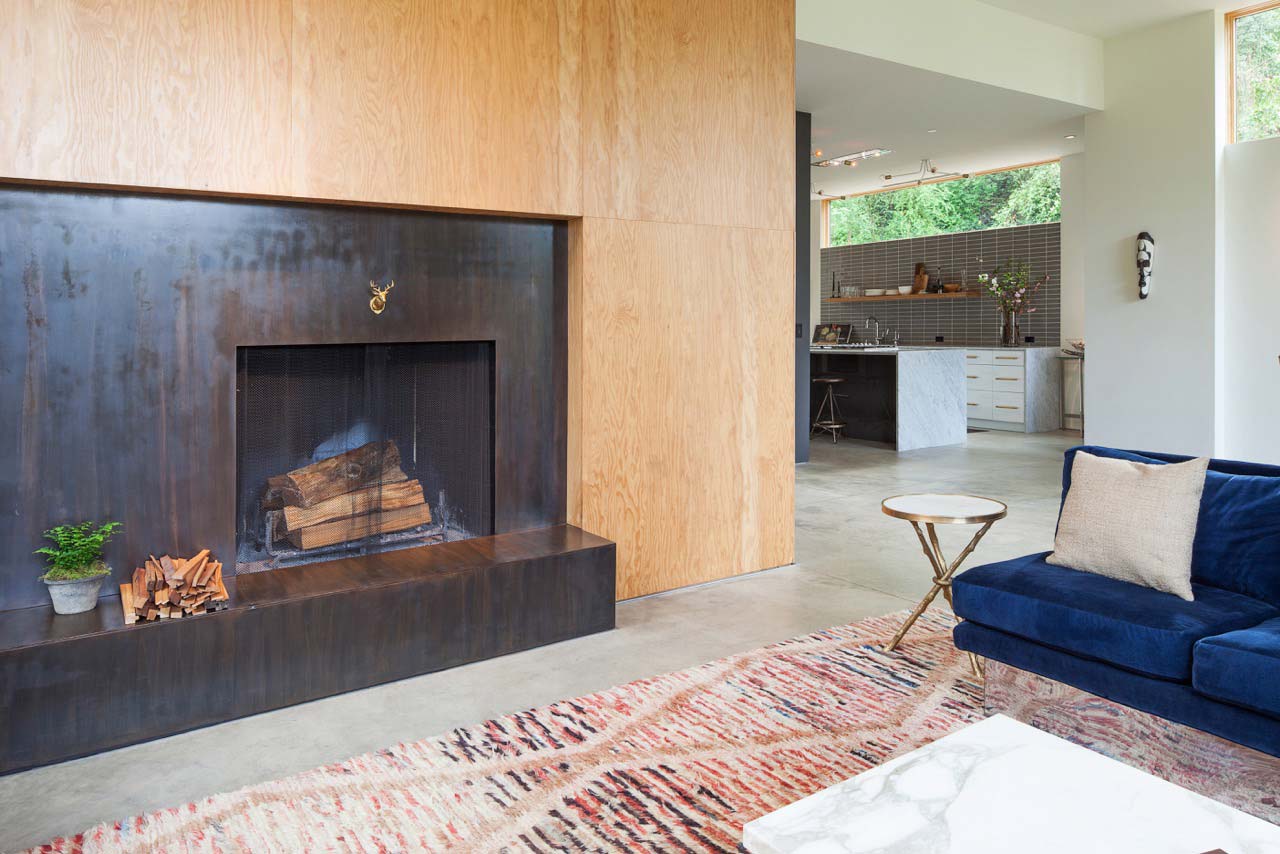 Idea House
3,500 SF, 4 bedrooms, 3.5 baths
The Idea house is located in Portland's Dunthorpe neighborhood and is composed of a simple shed roof volume, incorporating a mix of traditional and modern materials. The primary exterior materials include lapped Hardi Artisan siding and reclaimed wood.
The "idea" behind the Idea house was to see if it was possible to design and build a modern home while restricted to a minimal budget. The home was ultimately constructed at a hard cost of $120/SF.
This was accomplished using simple materials in an elegant manner, with much sweat equity by the owners. The home is situated in a grassy meadow surrounded by urban forest, and was designed to maximize light and views while maintaining ample wall space for art. The interior is simple, durable, rugged, and at the same time elegant. This was accomplished by blending high-end and low-end materials like concrete, plywood, marble, brass, and glass.